So you've decided to get a laser engraver – congrats! A good engraver allows you to unleash your imagination, and laser engraving may transform commonplace household items into unique works of art. Finding the ideal model for your needs might be challenging, though, given the wide variety of brands and types available. Based on my experience purchasing from websites, I've provided some advice to assist you choose the best laser engraver.
Do you want more flexibility?
I guess one of the most significant factors to take into account is the size of your work components. The minimal work area you require depends on the size of the goods you wish to engrave, but a larger work area also gives you more freedom and possibilities for future jobs. Take the time to thoroughly measure your largest objects before investing in an engraver.  A picture frame, jewelry tray, cabinet surface, or other object could be this. That size should be compared to the indicated engraving area of various models.This lesson was brought home to me when I bought my Longer RAY5 10W. At first I mainly thought about engraving smaller items like wine glasses, mirrors, and wooden boxes. However, the RAY5's 375 x 375 mm engraving area ended up being the ideal size for those projects and, as my skills improved, larger pieces as well. Because of the RAY5's large work surface, I've been able to engrave picture frames, shadow boxes, skateboard decks, helmets, and more.
Do you want more efficiency?
The laser's power and engraving depth go hand-in-hand, so considering these factors together is important. More powerful lasers, measured in watts, generally engraves materials deeper and faster due to the higher intensity beam. But higher powerful lasers are also typically more expensive. Determine the primary materials you wish to engrave as well as the depth of engraving you want for each one before you purchase an engraver. For instance, will you mostly engrave wood boxes up to 5mm, acrylic crafts up to 3mm, or leather products up to 1mm? The higher laser power necessary to reach that depth depends on how thick and dense the material is.When I bought my laser engraver from GearBerry, I realized this. The 50W laser proved to be ideal for creating clean, deep cuts at moderate speeds for the acrylic and wood engravings under 5mm thick that I wanted to accomplish. However, I am aware that a 100W or greater laser would probably be required to achieve the same depth of engraving on thicker materials, such as ceramics or denser hardwoods.
Do you want more fancy?
Ease of use is critical – you don't want an engraver that's frustrating to operate. Study the supplied software first. To learn more about the features and how user-friendly the interface is, read reviews. Can the software, for instance, modify text and photos, change image file formats, and arrange various objects on the work surface? An application with more advanced functionality will have things like font libraries, vector cutting paths, and calibration tools. The compatibility of the program is also crucial. Do popular file types like JPEGs, PDFs, and office documents support it? Can you quickly import your own font and image libraries? You will be able to engrave a greater variety of your own designs the more compatible the program is. Lastly, think about the engraver's actual physical controls. Can settings like power and speed be changed easily? Are routine actions like homing the laser heads and pausing/resuming easily accomplished? The operation is typically simpler the fewer clicks and dials there are.
Do you want more convenience?
A rotating attachment, air filter, and extra clamps are a few accessories to think about because they can increase versatility and convenience. Frequently, accessories from the same brand fit together perfectly. A well-designed device should have accessories like an air filter, rotary attachment, and various clamps that fit inconspicuously with the overall look of the RAY5. To get the most out of your laser right away, look for bundles that include helpful accessories on websites like GearBerry.
Do you want more safety?
Safety is non-negotiable. Make certain that any engraver you are thinking about has all the appropriate safety gear. This includes high-quality laser safety goggles made especially to filter the laser's wavelength, at the very least. Gloves, face masks, and other protective gear are also included with some machines to cover exposed flesh. Purchase extras and keep backups available. Integrated security elements are also crucial. In order to eliminate stray emissions, look for equipment with enclosures that completely confine the laser beam. The inbuilt smoke extractor aids in controlling fumes. Risks are decreased by numerous essential safety interlocks that automatically turn off the laser when panels are opened.
Be more realistic please!
Set a reasonable budget. Investments like laser engravers typically result in better engraving as the price goes up. There are decent solutions available for between $500 and $1500, so you don't have to spend hundreds of dollars to get started. Establish a budget that is in line with your demands and priorities, and think about whether you'll need to make any upgrades as your projects and talents improve. For my casual use, the Longer RAY5 occupies a "sweet spot" that is above simple engravers but not the most expensive choice.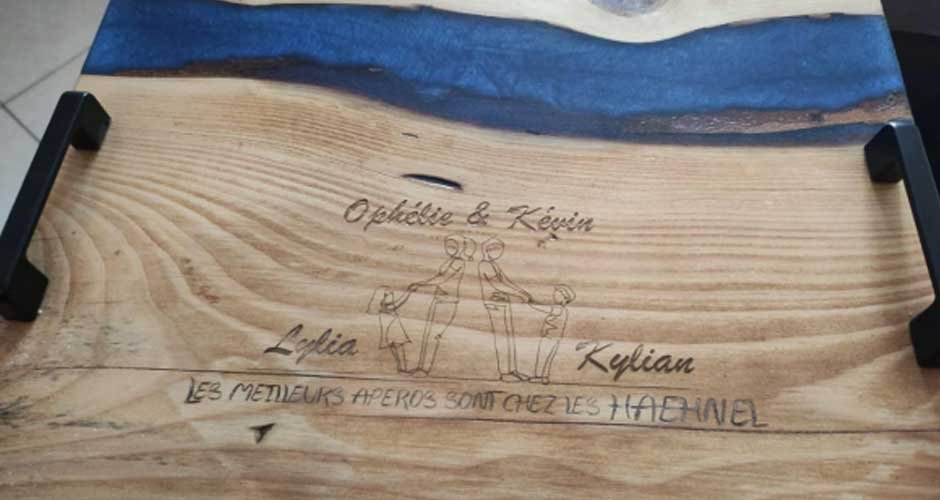 Conclusion
Lastly, respect user reviews over advertising content. Read reviews from other artists and hobbyists to get an understanding of the usability, durability, and customer support. You may also get a sense of what kinds of outcomes to expect from certain machines by watching YouTube videos of actual projects. You can locate a laser engraver that will unleash your creative potential for years to come if you do the proper research and keep your priorities in mind. So get out there, find your ideal match, and start transforming everyday items into works of art; the only restriction is your imagination!